January 28-31, 2016
2016 FILMS
The New York WILD Film Festival is the first annual documentary film festival in New York to showcase a spectrum of topics, from exploration and adventure to wildlife and the environment, bringing all things WILD
to the most urban city in the world.

Awareness of all things WILD is vital.
The spirit of exploration and adventure continues to capture people's imagination. More than ever people are fascinated with all things connected to the planet and aware of the urgency to save it.
The New York WILD Film Festival, through powerful, exhilarating films and conversations presents an extraordinary opportunity to exchange ideas, affect vital change and celebrate the wild.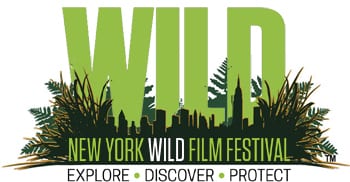 NY WILD celebrates the filmmakers who, through the power of their images and storytelling, promote awareness, educate and inspire interest in exploring and protecting the natural world around us.

"A new movie event is aiming to bring the real jungle to the concrete one"
—Brooks Barnes, The New York Times
Get WILD WITH US!
PRESENTING SPONSOR:


TITLE SPONSORS:

WITH ADDITIONAL SUPPORT FROM:

IN KIND SPONSORS:

PARTNERS: