Ain't No Fish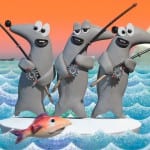 Finalist
Directors: Tom Gasek and Miki Cash
UK, 2013, 4m
This is a short stop motion animated film featuring singing seals in the Arctic. The music is performed by Hoagy Carmichael. There is an environmental message about the protection of our oceans.
Degrees North
Finalist
Guido Perrini, Director
Switzerland, 2015, 54m
Degrees North mixes hair-raising action footage of leading freeriders with a story of adventure and discovery. World-renowned freeriders Xavier De Le Rue, Samuel Anthamatten and Ralph Backstrom progress the sport of freeriding through the use new technology to scope remote areas in Alaska and Svalbard in order to show ski and snowboard action in a way never seen before.
Denali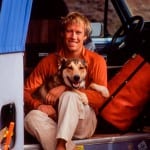 Best Short Film
Director: Ben Knight
USA, 2015, 8m
Denali is the story of the relationship between photographer Ben Moon and his beloved dog, Denali. This short film is about friendship, loss and the beautiful fight for life.
A true collaboration between director Ben Knight, producer Ben Moon and cinematographer Skip Armstrong, Denali celebrates the human-dog bond and illuminates the incredible resilience we can conjure up with the help of friends.
Eclipse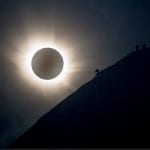 Best Adventure Film
Director, Anthony Bonello
Canada, 2015, 31m
New York Premier
The odds are low, the risks are high – photographer Reuben Krabbe is determined to capture a photo of a skier in front of the 2015 solar eclipse in Svalbard. But the weather's bad, the pressure is massive, and the skiers just want to ski.
Jago: A Life Underwater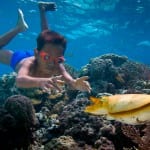 Special Jury Award
Director: James Reed
UK, 2015, 48m
New York Premier
The film follows Rohani – an 80 year-old hunter who hobbles around on land telling his extraordinary life story as he prepares for what could be his last hunting trip.
Joe
Finalist
Andy Maser , Hayden Peters, Directors
USA, 2015, 6m
Joe Riis has the job that every child in the world dreams of: He is a celebrated National Geographic wildlife photographer. He spends his life embarking on adventures to the wildest places on Earth, often for months on end, to observe and photograph animals for National Geographic. He seemingly has the picture perfect life. Or does he?
This film tells a more personal story of an oft idolized character to remind that even those who have achieved it all still face many of the struggles that everyone else does. It also celebrates how a man's love for the wilderness has helped to further curiosity, respect and protection for the natural world around us.
Juma of Itanda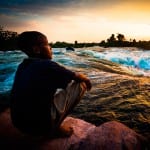 Finalist
Director: Tommy Penick
USA, 2015, 4m
USA Premier
Growing up in tandem with the budding rafting industry along the banks of the Nile River in Uganda, Juma Kalikwani's life has been shaped by the rapids in more ways than one. However, with imminent dam projects threatening to turn the legendary and volatile rapids of the Nile into a docile lake, Juma's future in Uganda is uncertain.
License to Krill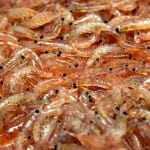 Best Exploration Film
Director: David Sington
UK, 2015, 90m
New York Premier
Antarctic krill are small animals with a big problem. The food of whales, penguins and seals, their numbers have been in dramatic decline. "License to Krill" follows an international scientific expedition deep into the pack ice as they search for the reason why. It's a dramatic scientific detective story set in a dangerous and unexplored environment, which reveals the forces that now conspire to threaten all life in Antarctica.
A Line Across The Sky
Finalist
Peter Mortimer, Josh Lowell, Directors
USA, 2015, 40m
The Fitz Roy Traverse is one of the most sought after achievements in modern alpinism: a gnarly journey across seven jagged summits and 13,000 vertical feet of climbing. Who knew it could be so much fun? Join renowned climbers Tommy Caldwell and Alex Honnold on the inspiring – and at times hilarious quest that earned the Piolet D'Or.
Meru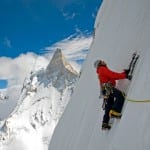 Best Feature Film
Directors: Jimmy Chin & Elizabeth Chai Vasarhelyi
USA, 2015, 90m
After suffering dramatic setbacks in their lives, three close friends who are among the world's best climbers battle their inner demons and nature's harshest elements in an attempt to confront the Shark's Fin on Mount Meru, one of the most technically complicated and dangerous peaks in the Himalayas, one that has never been scaled to completion.
Overburden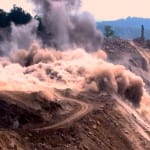 Best Environmental Film
Director: Chad Stevens
USA, 2015, 65m
After a mine explosion kills her brother, a pro-coal activist joins forces with a tree-hugging grandmother to take down the most dangerous coal company in the United States. Lorelei, fighting to stop mountaintop removal, launches a campaign to build wind farm. Betty, who lost her brother in the disaster, joins Lorelei's fight to bring justice and economic diversity to the coal fields of Appalachia. Director Chad Stevens presents the determination of the pair as they balance the town's economic need for coal with its devastating impact.
Sirocco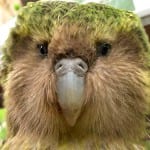 Best Student Film
Director: Ashwika Kapur
India, 2015, 17m
New York Premier
There are only 125 Kakapo parrots left on Planet Earth today. So few, that each one has been given a name. And one name is world famous – Sirocco. A bird so popular, that the government of New Zealand gave him a job. This is the delighted rags – to – riches story of a bird that shot to mega-stardom.
Soul of the Elephant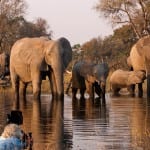 Best Wildlife Film
Directors: Dereck and Beverly Joubert
USA, 2015, 53m
Ironically, every dead elephant with its ivory intact is a reason to celebrate. It means an elephant died of natural causes, not bullets, snares or poison, and a soul was allowed to be celebrated and mourned by its herd. Award-winning filmmakers, Dereck and Beverly Joubert start with the remains of two bull elephants and through a series of key flashbacks, look at the lives they would have led, the dramas they may have seen, their great migrations for water with their families, and their encounters with lions and hyenas. This film, shot over two years, is an intimate look at elephants through the lens of perhaps the greatest storytellers of natural history.
Think Like a Scientist: Gorongosa
Finalist
Neil Losin, Nathan Dappen, Directors
USA, 2015, 7m
In the 1960′s Gorongosa National Park was one the best national parks in all of Africa. But, 30 years of war in Mozambique (first a war with Portugal for independence and then a 15-year civil war) devastated the park. Gorongosa was at the epicenter of the conflict and 95% of it's wildlife were killed to feed the soldiers or poached for ivory to purchase more weapons. The war is over and a group of scientists, conservationists and Mozambicans are bringing back the park.
Unbranded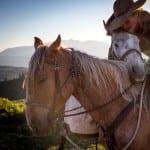 Best in Festival
Dennis Aig, Producer
Phill Baribeau, Director
USA, 2015 105m
Four men and 16 wild mustangs set off on a 5000 kilometre journey across the American West from Mexico to Canada. In the spirit of true adventure, whiskey is drunk, tempers fly, tragedy strikes, and the bonds of friendship hold fast. But can the journey help save the plight of the wild horses who roam on public lands? Only time will tell.
Warlords of Ivory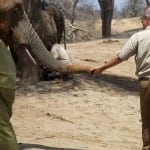 Best Conservation Film
Producers: Katie Carpenter, John Heminway, JJ Kelley
USA, 2015, 44m
Investigative journalist Bryan Christy is setting out on a groundbreaking mission to expose how the ivory trade funds some of Africa's most notorious militias and terrorist groups. Working with one of the world's top taxidermists, he conceals a sophisticated GPS tracker inside an incredibly realistic faux ivory tusk and drops it in the heart of ivory poaching country and monitors its movements to track down the kingpins of the ivory trade.
What's Motivating Hayes?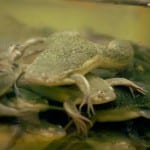 Best Conservation Hero Film
Director: Jonathan Demme
USA, 2015, 14M
New York Premier
A documentary by Academy Award-winning director Jonathan Demme (THE SILENCE OF THE LAMBS) about biologist Tyrone Hayes. When the agri-business Syngenta hired Tyrone Hayes to test the effects of a new pesticide called Atrazine on frogs, Hayes discovered shocking results. The findings led Syngenta to enact a plan to discredit Hayes, asking the basic question, "What's motivating Hayes?" This documentary is inspired by an article by Rachel Aviv that appeared in The New Yorker magazine and was originally presented in the new Amazon series The New Yorker Presents.