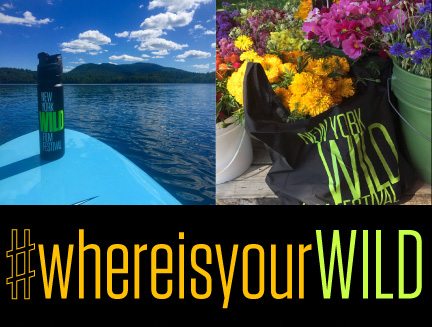 #WHEREISYOURWILD Contest
For those who attended New York WILD and received a water bottle or a bag, be a part of our first photo contest! Winners will get great prizes–from a beautiful National Geographic coffee table book to festival tickets for 2018! The winning photos will be featured on our social media and at the festival February 22-25!
Show us where you have been using your WILD bottles and bags. Share the items with your family and friends to take a photo for their chance to win.
HOW TO ENTER
Submit your photos on social media (Facebook, Twitter or Instagram) by using the hashtag #whereisyourwild to enter. We are also accepting photos via Direct Message (DM) on Instagram and Twitter or Facebook Inbox (Inbox).
If you do not have any social media accounts, you can email your photos to Lindsay.nywildff@gmail.com. If you do, please include your name and the location of the photo.
We encourage you to follow us on social media to keep up with the contest!
RULES
1. Picture must include a NY WILD water bottle or bag
2. Tell us your name and the location of the photo
3. Only one entry per person with each item
Contest is open until midnight December 31st, 2017. If you have questions, please email us Lindsay.nywildff@gmail.com.
We look forward to seeing your WILD photos!
The contest is being judged by Sadie Quarrier, Senior Photo Editor at NatGeo. Thanks, Sadie! You can follow Sadie on Instagram @sadiequarrier.